Do you want to stay for a while in Las Vegas and discover Sin City's best tourist attractions? Before starting to describe them, you may want to take a small break, take a deep breath and go on this trip with a fixed budget. Las Vegas bewitches lots of people, especially with the luxurious casinos and exclusive nightlife. Your budget can be terminated in a day if you don't pay a lot of attention to it. Try to divide it into days and enjoy your epic trip!
Luxor Hotel & Casino
Do you like to gamble on websites such as 22Bet casino online? How about changing the atmosphere for a little bit and visiting a great resort in Las Vegas? Gamble on hundreds of video slots, join poker tables, dress like a businessman, and get new friends in Luxor Hotel & Casino!
People that chose this destination should know that there are huge changes to catch lots of discounts for important events. This year in November America's Got Talent will be filmed in one of Luxor's halls. The tickets are already available, and they sell very fast. If you'd like to take a seat and watch an entertaining show, you can buy them for a good price.
When the night comes, this resort comes with sexy live shows such as Fantasy. This event was awarded as the "Best Adult Revenue of All Time". The performers will provide 15 high-energy music numbers and entertain everyone that sits at the table. Once you taste a little bit of the nightlife, eat some great food at the Egyptian-inspired restaurant.
Make a reservation because it seems to be busy. The interior design is outstanding and attracts everyone. Also, it is a great place to take some pictures with your loved ones.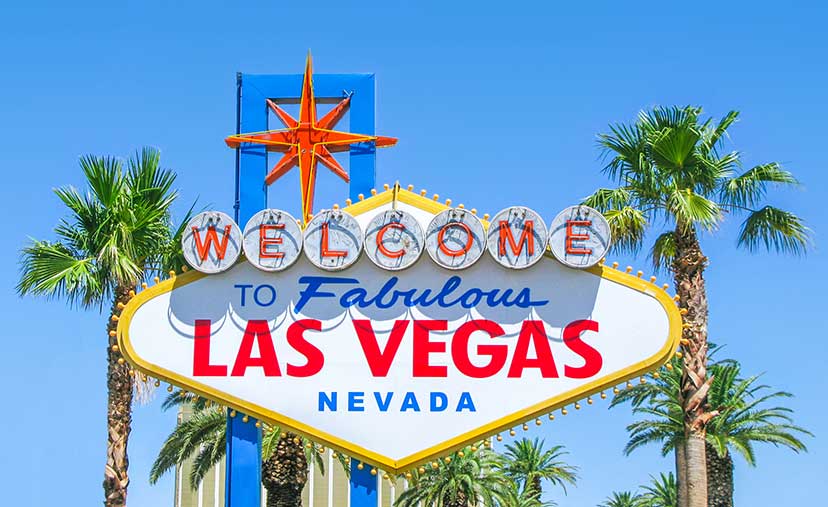 The Neon Museum 
Another great tourist attraction goes to the Neon Museum, an important attraction for Las Vegas. If you are fascinated by how Las Vegas looks nowadays, you should dive a little bit into its history and discover plenty of interesting facts. Once you step in, remember one thing: let yourself be seduced by the neon lights, the visuals, and the sounds that cover this prestigious building.
There are more than 25 3D speakers in the museum and a realistic 360-degree approach. Usually, you'll see lots of old pictures transformed by 3-D graphics. If you make up your mind to step into this wonderland, it's time for you to purchase some tickets. Those who are already members should not buy any tickets, as their access is free. For non-members, the prices start from 16 USD to 20 USD. There are also guided tours (recommended for groups) but they are a little bit pricey.
MGM Grand
There is no trip to Las Vegas without a small stop at the MGM! The Metro Goldwyn Mayer movie was at first a popular movie studio and then, it became the largest hotel in the U.S. It has 6852 rooms and it occupies third place in the world as the largest resort. If you don't want to book in here, note that you can just visit it for 39 USD and other applicable taxes.
Those who would like to stay at least for a night or a week in this hotel should know that MGM Grand is not an all-inclusive amenity. It is highly recommended to talk with the travel agency/specialist and learn what are the exact prices and other facilities including food, spas or pools.
The Mirage
We're moving on with our top tourist attraction to another hotel: The Mirage. A giant amenity that provides services for everyone – from kids to adults. If you choose this hotel, rush to watch the nightly Vulcano show and get ready to take some pictures!
The Mirage's history is quite interesting as it was opened by Steve Wynn, a famous developer that worked on the gambling niche. He created from scratch lots of casinos and, in 1989 he made this massive building with his partners.
Today, The Mirage is a part of the MGM resorts chain and it's a luxurious building with 31 floors located in the heart of Las Vegas. The interior design is made in a contemporary way no matter if we talked about the rooms or other ample restaurants.
Did you know that The Mirage comes with a special toppless pool only for adults?
The Mob Museum
Let's go to an architectural jewel, in the Downtown part of Las Vegas. The Mob Museum features lots of exhibits and artifacts wrapped around organized crime and its impact on American history. The ultimate goal of the museum is to bring awareness to citizens and teach them about the psychology that may/may not stand behind crimes.
It is important to know that The Mob Museum is a nonprofit organization and people who are interested in this topic can make some donations. And that's not all! If you are in Vegas with some of your friends, you can visit this building for a small price. The prices start from 10 USD and they can reach a value of 19.95 USD.
Conclusion
The museums, casinos, beautiful parks, great restaurants, lovely street atmosphere, and neon lights will pave your way for a lot of fun in Las Vegas. Make sure not to miss the most important tourist attractions described above and enjoy every second of your ultimate trip to this legendary U.S. city.